Why Choose Our Karate School?
Developing Tomorrow's Leaders Today!
We specialize in teaching a Japanese / Okinawan style of martial arts that has been passed down for generations.
At our school, you'll gain confidence, build self-esteem, and develop the life skills you need to succeed. Our proven curriculum is designed to help you achieve your goals and unlock your full potential, no matter your age or skill level.
No Contracts
Month-To-Month Billing
No Belt Test Fees
Family Discounts
Expert Instruction
Be Part Of Something Special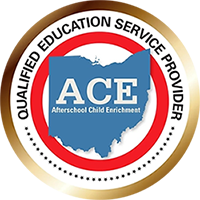 We are a participating ACE Provider.
The Ohio Afterschool Child Enrichment (ACE) Educational Savings Account program provides qualifying families with a $1,000 credit per child. These funds can be used to pay for a variety of activities
You may be eligible for financial aid to pay for Karate Classes.
Ask Us How?